I don't know about you all, but I love some good memes. If you think they're stupid and childish.. well.. sorry. Just ignore this thread then.
Here's my first clok-related submission!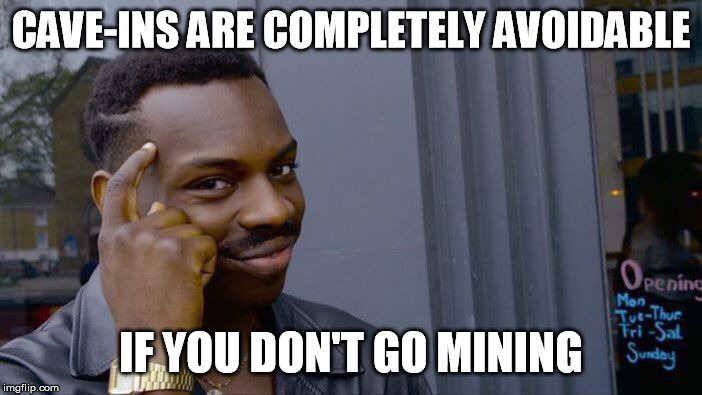 For the VI:
Roll Safe Think About It Guy says: Cave-ins are completely avoidable if you don't go mining.
He's a smooth-looking African-American man pointing to his temple with the smuggest smile ever, like he's just come up with the perfect insight.